Live Webinars & Events
Throughout each year, ATI offers live product training webinars as well as expert-led professional development webinars and workshops for CNE credit. Scroll through our calendar of events below to see what we're offering in the coming months and register today!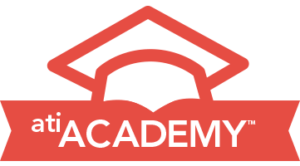 RECORDED EVENTS
Can't make one of our live trainings? Most are recorded and added to ATI Academy for ATI faculty to watch on their own time or reference whenever they're in need.
After you log in to the ATI website, simply click "ATI Academy" in your left-hand navigation menu to begin searching for recorded on-demand courses and trainings anytime.